Nursing-Facility-Transition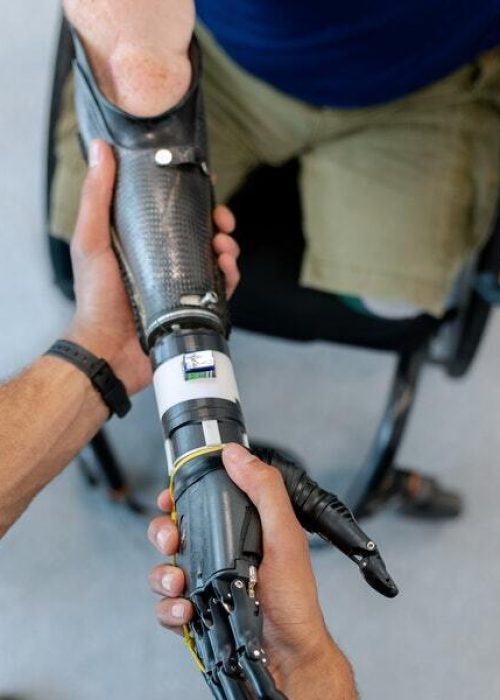 The Independent Living Center is able to assist individuals with physical disabilities who reside in institutional settings to regain their independence within the community. Various levels of assistance are available based on need and individual resources.
Case management to develop a transition plan
Attendant services to assist with activities of daily living
Financial assistance to pay deposits and assist with necessary household items
Adaptive equipment loan services
General assistance in finding affordable and accessible housing
Peer support and advocacy
Information and referral
Independent Living Skills training and guidance
What is considered an Institutional Setting?
Nursing Home
Rehabilitation Facility
Transitional or Supported Housing (minimal assistance available for step-down transition options)
Requirements for Assistance
Active California Medicaid
Transition to a home that will either be leased or owned by the participant or the participant's family or move to a housing unit with no more than four individuals living in the home
Have lived in a state habilitation center or nursing facility for at least 90 days
Ability to live independently with community-based supports
Information for Institutions
If you would like to refer a redident for transition of if you would like someone to talk with you and your staff more about the process, please contact Anna Swartz at adrc1@ilcac.org or call (951) 274-0358.
Community Access Center Never Charges A Fee For Services Provided.
Investigation of discrimination claims and mediation on behalf of people with disabilities in order to resolve conflicts that impede the attainment of needed benefits and services.
Consumer Rights Notification
Every consumer of the Community Access Center has the right to appeal any decision which denies you service. (NOTE: The appeal must follow certain guidelines and time limitations; ask your service provider for a copy of the procedure).If you desire representation in addressing your concerns/dissatisfaction with the Community Access Center (CAC), you have the right to contact the Client Assistance Program (CAP) for assistance. Contact the CAP at 1 (800) 776-5746, (and for the hearing impaired their TTY 1 (800) 576-9269), and you will be referred to a Client Assistance Program not connected with CAC. This will prevent any potential conflict of interest.